About | Salon Fido
Our mission is to promote the health and well-being of your companion animal(s). Through the services we provide and the products we offer we hope to enhance the special relationships you share with them. We provide full-service grooming, baths, and brushouts, as well as a la carte grooming services. Our retail area offers various types of nutrition for dogs and cats, because good nutrition is the first step towards wellness. Your companion animal will also appreciate our quality treats, organic supplements, and natural preventatives, as well as our eco-friendly toys.
In order to keep current in both the grooming and retail industries, Kim and Kayla have attended many seminars, symposiums, and tradeshows throughout the last decade. In turn they have made contacts with some of the leading voices in the pet industry. Many of these contacts have come to the area to present classes and round table sessions to the clientele at Salon Fido. Together with their presenters Kim and Kayla hope to influence the way pet owners think about caring for their animal companions.
In 2016, Salon Fido hosted 'Unconventional Dogs in a Conventional World', a half day seminar at the Hilton Garden Inn in Middleton featuring Dana Scott, founder of Dogs Naturally Magazine. Dana was flown in from Canada to share her expertise on how to create a healthier and safer life for you animal companions. It was one of Salon Fido's most successful endeavors.
In 2018 Kim and Kayla were invited along with a small yet distinct group of retailers from across the country to participate in the first 'Answers Family Retreat' They were flown to Pennsylvania for a two-day stay where they toured Answers' new plant as well as visited the actual farms where Answers sources their ingredients. Once at the farms they were given extensive tours by the farmers explaining how products are grown and sourced for Answers. It was quite an honor to be included in that select group of retailers from around the country.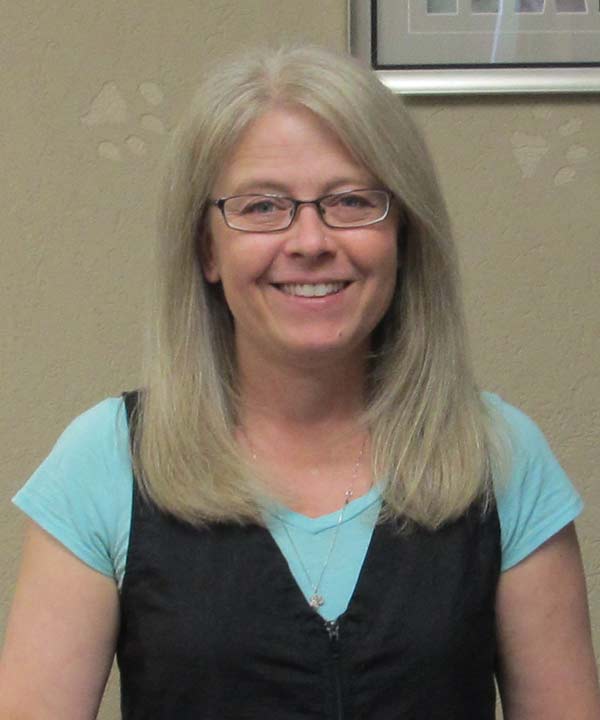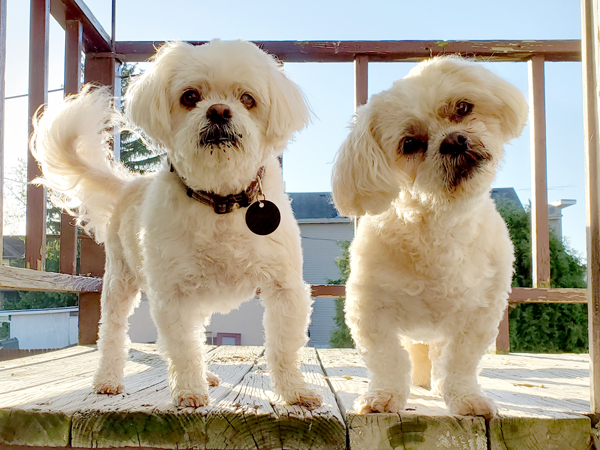 Kim Molnar took over ownership of Salon Fido in March 2002, after completing the grooming course at Wisconsin School of Professional Pet Grooming in Oconomowoc that same month. She began extensive research into alternative medicines, complementary therapies, and holistic healing in response to a health crisis with her Great Pyrenees, Hazel. As Kim attended seminars, took courses, read, and visited with veterinary professionals through the years she changed both her own approach to animal care, and that of Salon Fido, promoting a natural diet and lifestyle that benefits all companion animals. Under her guidance, Salon Fido has created a uniquely caring and welcoming grooming experience. In 2014 Kim wrote monthly articles for Nature's Pathway magazine in order to share all she was learning.
Kim has certification in Reiki levels I and II from Bright Heart LLC, Animal Communication from the Animal Spirit Network, Aromatherapy from Wisdom of the Earth and Homeopathy from Dogs Naturally Magazine. Sharing her extensive resources and enthusiasm, Kim hosts recognized veterinary healthcare speakers, and offers educational events and seminars. In 2013 Salon Fido was recognized for its outstanding work in the field of animal care by Dogs Naturally Magazine , page 60.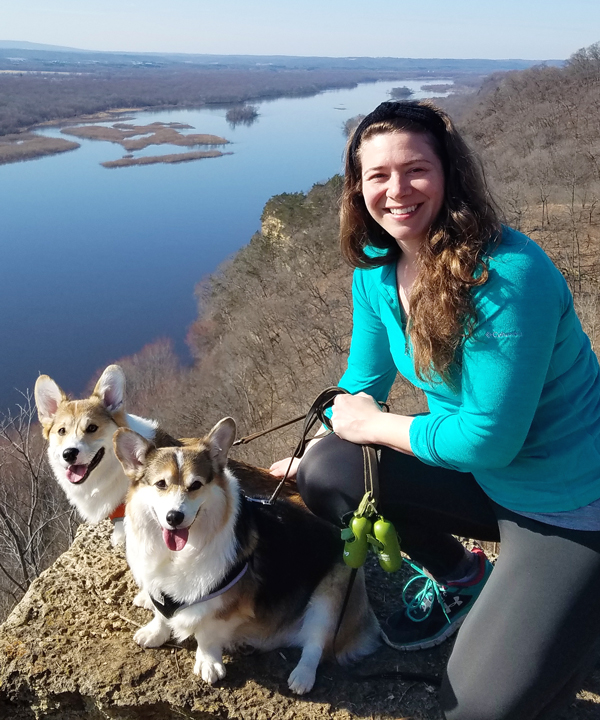 Kayla Rieb received her training from the Wisconsin School of Professional Pet Grooming in Oconomowoc. She joined Salon Fido in 2007 when she moved to the area to be with her now-husband, Jake, who was attending UW-Madison. For two years prior she worked at Blue Ribbon Kennels in Ashland, and now has nearly 16 years of experience. From a young age she knew she wanted to work with dogs. She was never drawn to any one specific breed until she met a client's Corgi named Lucy and fell in love. Currently she and her husband share their home with two Pembroke Welsh Corgis named Winnie and Edgar.
"When I came to Salon Fido, I knew it was meant to be," she says about her arrival 14 years ago. It wasn't long before Kayla became an essential part of the Salon Fido brand, as she played an equal role in the way it has grown and evolved. In a small shop she can personalize services, and she appreciates the way the salon's advanced techniques and quality products contribute to the overall health of the dog. "Grooming is more than just for appearances," she emphasizes. "Regular grooming of nails and ears can prevent infections and pain, and our careful inspections help point out lumps, bumps, sores, and unwanted pests, such as ticks and fleas. Bathing can help lessen the effects of allergies, both for the dog and other family members. I believe a 6-8 week schedule works very well for most dogs." Kayla has certification in Reiki Level I from Bright Heart LLC, and Nutrition level I from Dogs Naturally Magazine and Dana Scott.
A Pledge
From the book Real Food for Health Dogs and Cats by Karen Becker, DVM, and Beth Taylor
I am responsible for my health and wellbeing
and for that of the animals in my care.
I will become a knowledgeable advocate
for myself and my animals in all realms of life.
I understand that life, healing and health are
always changing, requiring me to learn and
evolve in order for me to become an effective
advocate. I will not abdicate this responsibility
to any person or doctor.
The health of my animals rests in my hands.